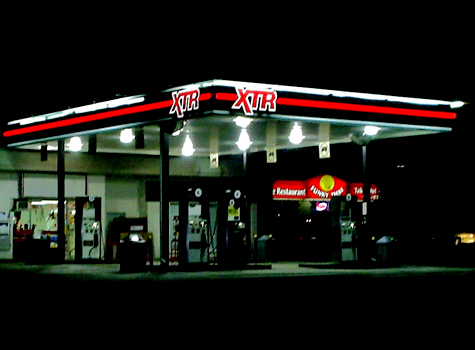 THOROLD, Ontario, Dec. 23, 2011 (GLOBE NEWSWIRE) -- JBI, Inc. (the "Company") (OTCQX:JBII) is pleased to announce today the signing of a multi-year
transport fuel
supply agreement with XTR Energy Company Limited ("XTR Energy").
XTR Energy is one of the
largest and fastest growing independent retail petroleum brands for regular and premium gasoline and diesel products in Canada.
XTR Energy focuses on well-priced products, timely deliveries and innovative customer retention programs. This focus has enabled XTR Energy to establish network locations in Ontario, Nova Scotia, New Brunswick, P.E.I., Manitoba and Saskatchewan.
XTR Energy will be purchasing Regular
Transport Gasoline, Premium Transport Gasoline, Diesel Ultra LS Clear
and other acceptable road transport products from JBI, Inc. These products are the fuel output of JBI, Inc.'s Plastic2Oil(R) ("P2O") process, which will then be blended and made available through the Company's Blending Site in Thorold, Ontario ("Thorold Terminal").
"XTR Energy looks forward to acquiring products from JBI, Inc. in Ontario and across Canada. This new relationship is directly aligned with XTR Energy's strategic objective to have a diversified secure supply of quality petroleum products from a variety of sources to meet the growing demands of the XTR Energy network and preferred customers," stated Ken Wootton, President of XTR Energy, upon signing the agreement.
"We were attracted to XTR Energy because of their corporate values and distribution reach across much of Canada," commented John Bordynuik, CEO of JBI, Inc.
"They are committed to green alternatives, high operational standards and maintaining long-term winning relationships with both their customers and suppliers."
The agreement with XTR Energy is a step forward in achieving the Company's vision of becoming a vertically integrated plastic recycling, fuel processing and fuel distribution company. It allows the Company to utilize the value of one of its key assets, the
Thorold Terminal, a registered and licensed TSSA fuel blending and distribution facility with fuel storage capacity in excess of 250,000 U.S. gallons.
z